During public appearances at the White House and via Tweeter today, Drumpf attacked whistleblower and House Democrats as they threaten to subpoena White House …  Drumpf's outburst came after House Democrats said they would issue a subpoena to the White House on Friday if the Drumpf administration did not voluntarily turn over records related to a July 25th phone call with Ukraine's president Volodymyr Zelensky.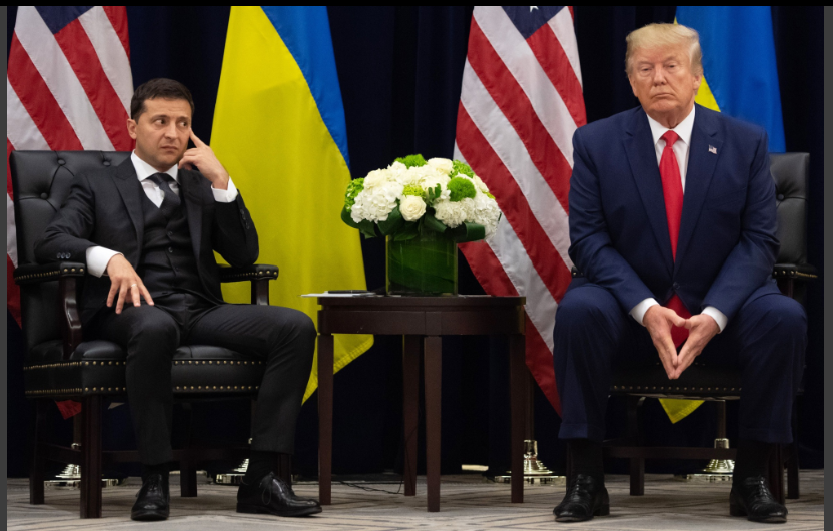 During President's appearances in the White House East Room alongside the president of Finland, Drumpf repeated his claim that the whistleblower is "a spy" and vowed to "find out who that person was."… When President was asked whether the whistleblower's anonymity should be protected, Drumpf told reporters, "I don't care."… 
Democrats wasting everyone's time and energy on BULLSHIT,"

President's tweet today
At his attempt to portray the whistleblower as fake, the president said"I have a lot of respect for whistleblowers, but only when they're real,".And the President continued to defend the conversation of the 25th of July with Ukraine's President as "perfect" and pointed to Zelensky's public statement that he didn't feel pressured.
When Jeff Mason of Reuters asked Drumpf what he had wanted from Ukraine in terms of investigating Biden and his son Hunter, Drumpf refused to answer… When the question was repeated, Prsident Drumpf said to reporter "not be rude."
I have a lot of respect for whistleblowers, but only when they're real," 

President Donald Drumpf
Drumpf also commented on the revelation, first reported by the New York Times, that the whistleblower initially sought guidance from the House Intelligence Committee about how to proceed with a complaint, giving to the chairman of the committee, Rep. Adam B. Schiff, advance notice that a complaint might be coming. Drumpf waved a copy of the aforementioned New York Times article saying that "It shows that Schiff is a fraud," and he suspected that Schiff helped write the complaint, and called it evidence that the scandal has been a conspiracy against him…
On the other hand Schiff's office said he didn't see the complaint ahead of time and had nothing to do with writing it. Schiff's office make it clear that the person was advised to follow standard procedure and to hire an attorney and file a formal whistleblower's complaint.
Earlier, Drumpf accused Democrats in a tweet for "wasting everyone's time and energy on BULLSHIT,"  responding in real time to House Speaker Nancy Pelosi's televised news conference.
The president tweeted today:
10:16 AM – Oct 2, 2019
"Congressman Adam Schiff should resign for the Crime of, after reading a transcript of my conversation with the President of Ukraine (it was perfect), fraudulently fabricating a statement of the President of the United States and reading it to Congress, as though mine! He is sick!"
10:26 AM – Oct 2, 2019
"All the Do Nothing Democrats are focused on is Impeaching the President for having a very good conversation with the Ukrainian President. I knew that many people were listening, even have a transcript. They have been at this "stuff" from the day I got elected. Bad for Country!"
11:39 AM · Oct 2, 2019
"Adam Schiff should only be so lucky to have the brains, honor and strength of Secretary of State Mike Pompeo. For a lowlife like Schiff, who completely fabricated my words and read them to Congress as though they were said by me, to demean a First in Class at West Point, is SAD!"
Cover photo by official FB page of: Embassy of Finland in the U.S… "President Niinistö met today with President Trump at the White House. They discussed various topics, for instance, security, the Arctic, arms control and co-operation relating to trade and technology"