Former Mayor of NYC Michael Rubens Bloomberg, eight months after March 5th op-ed released on the Bloomberg website saying he would not run for president, now he is considering after all joining the crowded field.
Based on NY1 Report today, according to Bloomberg adviser Howard Wolfson, the Former Mayor of NYC has not made a final decision on whether to run, but he is expected to file to get on the ballot in Alabama's presidential primary. Alabama is among the states that vote on Super Tuesday AND has an early filing deadline.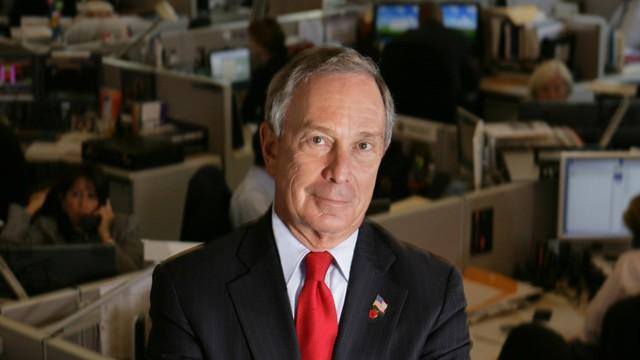 In a statement today, Howard Wolfson said that Mr. Bloomberg"is worried that the current crop of Democratic presidential candidates is not well positioned" to defeat Drumpf.
In early March, the 77 year old former Mayor of NYC, after months of speculation, said that he wouldn't aim for the White House, mentioning the difficulties expected to face if he joined the large Democratic field.
From that time until now fellow New Yorkers Sen. Kirsten Gillibrand and current mayor Bill de Blasio drop out, leaving over 15 Democrats still running for the White House.
Political History of Michael Rubens Bloomberg from wikipedia:
He assumed office as the 108th Mayor of New York City on January 1, 2002. He won re-election in 2005 and again in 2009. As mayor, Bloomberg initially struggled with low approval rating from the public; however, he subsequently developed and maintained high approval ratings. His re-election meant the Republicans had won the previous four mayoral elections (although Bloomberg's decision to leave the Republican Party and be declared an independent on June 19, 2007, resulted in the Republican Party's losing the mayor's seat prior to the expiration of his second term). Bloomberg joined Rudy Giuliani and Fiorello La Guardia as re-elected Republican mayors in the mostly Democratic city. (John Lindsay was also elected mayor of New York City twice while a registered Republican; however, Lindsay did not receive the Republican Party nomination during his 1969 campaign for re-election but ran successfully on the Liberal ticket and joined the Democratic Party during his second term.)
Read Michael Bloomberg's biography by clicking HERE
Cover Photo taken by MSN