Spiderman's Photo taken by: Alex Ammohostianos– Steven Ditko's Photo and Biography taken by his official IMDB page
Steve Ditko, co-creator of Marvel Comicssuperheroes such us Spider-Man and Doctor Strange, died on June 29, 2018 in New York City, at the age of 90…
According IMDB Ditko's biography, Steve was born on November 2, 1927 in Johnstown, Pennsylvania, USA as Stephen John Ditko. He was a writer, known for: SPIDER-MAN (2002), SPIDER-MAN 2 (2004) and The Amazing Spider-man (2012).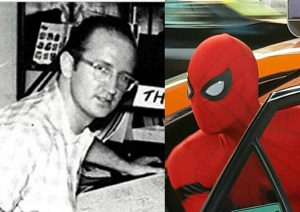 According to Ditko's biography on IMDB "In the 1970s, he wrote and illustrated several independently published comic books that were heavily inspired by the theory of "Objectivism", promoted by philosopher/writer Ayn Rand. Titles include "Avenging World" and "Mr. A"

(Title taken from Rand's maxim "A is A"). His heavy-handed and often preachy writing style in these books earned him the derisive nickname "Ditko the Dictator". The latter character is most famously parodied by the comic book writer, Alan Moore, with his most famous character in his comic book series, Watchmen, Rorschach, which was intended as a criticism of Ditko's objectivist values.
Had a long running feud with Stan Lee because he believed Stan was claiming to be the sole creator of Spider-Man. They have since patched things up.
He is well known for designing superheroes that wear masks that show absolutely no facial features. Such examples are Spider-Man and the DC Comics character the Question.
Is notoriously reclusive and very rarely, if ever, appears in public. He never gives interviews and the closest most people have ever been to seeing his face is in an early issue of Spider-Man in which a self-portrait of him sleeping at his desk appears.
He is the creator of such comic book characters as Spider-Man, Dr. Strange, the Question, Shade and The Changing Man. In addition, he has worked as an artist on many other comics.
Although Ditko had returned to work for Marvel Comics several times after his mid-60s departure, he has steadfastly refused to again draw his two most famous characters, Spider-Man and Doctor Strange.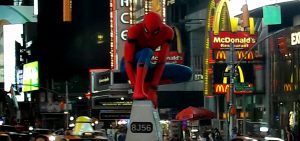 In the late 90s, Marvel Comics began looking at developing existing works of literature as graphic novels. Ditko was asked to illustrate a graphic novel of Ayn Rand's novel Atlas Shrugged. Ditko declined, stating that he did not want his interpretation of the appearance of the characters to overshadow the readers' imaginations.
He was the son of Anna (Balaschak) and Stephen Ditko, a master carpenter at a steel mill. His parents were born in Pennsylvania, and his grandparents were all Slovak immigrants.

Personal Quotes
– "I prefer conflicts that are based on reality rather than based on fantasy. When you get wound up with super villains, super fantastic gadgets and super incredible action, everything has to be made so deliberately that it all becomes senseless. It boils down to what you want a story to stand for. Every person, whether he wants to be or not, is in a continuous struggle. It is a struggle to keep his mind from being corrupted."
– "Steve Ditko is a brand name. It's not what I'm like that counts. If a person knows the what and whys, he knows all about the 'who' that is important to know."
– "I know why I left Marvel but no one else in this universe knew or knows why. It may be of a mild interest to realize that Stan Lee chose not to know, or hear why, I left."