Turkey intensified its clash with the US announcing today NEW HEAVY TARIFFS on some American products including cars, alcohol and tobacco… 
The Latest escalation at the standoff between Turkey and the US comes from Turkey with the additional tax on imports of a broad range of American goods,
On his Twitter today , Turkish Vice President Fuat Oktay said that the measures were in response to "the deliberate attack of the US administration on our economy." …
According to a notice published Wednesday, Turkish government doubled its retaliatory tariffs on American cars to 120% and 140% on alcoholic drinks. Other affected products include fruit, coal, makeup and rice. 
Turkey will impose an additional 50% tax on U.S. rice, 140% on spirits and 120% on cars. There are also additional charges on U.S. cosmetics, tobacco and some food products.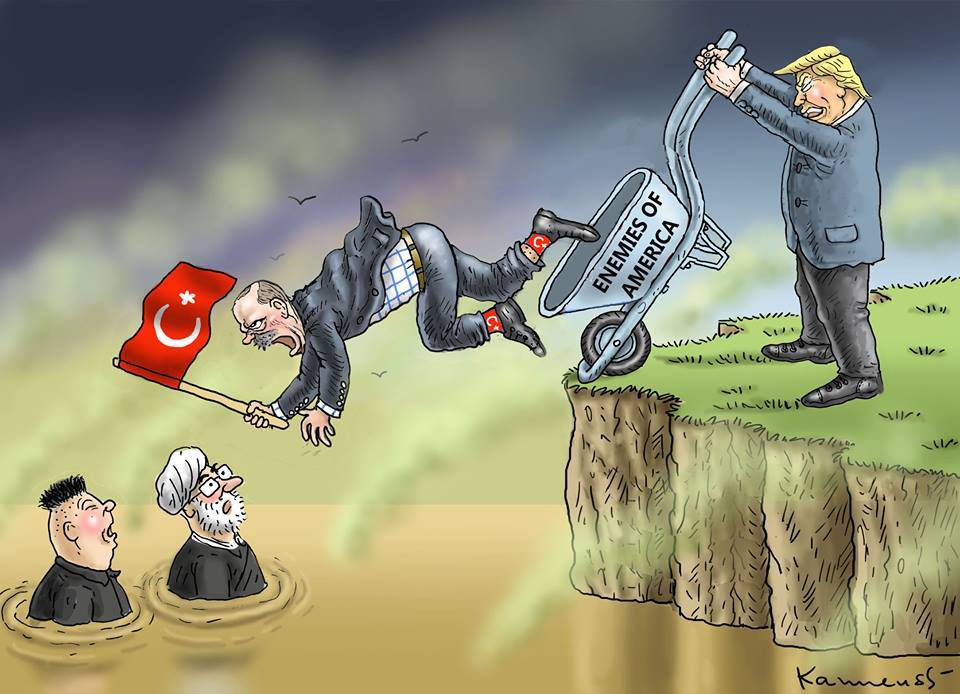 Based on calculation by Bloomberg "shows the items listed in the decree accounted for $1 billion of imports last year, similar to the amount of Turkish steel and aluminum exports that were subjected to higher tariffs by President Donald Drumpf last week. The decision shows Turkey giving a proportionate response to American "attacks" on the Turkish economy, Vice President Fuat Oktay said in a Tweet."
Turkish President Recep Tayyip Erdogan has accused the United States of stabbing Turkey in the back and on Tuesday he call for a boycott of U.S. electronics including Apple Inc.'s iPhones to retaliate for the Trumpf administration's punitive actions over the past few weeks to pressure Turkey into releasing Pastor Andrew Brunson…