US – Turkish Clash
The US president announced yesterday (August 10th 2018) in a tweet, that tariffs on steel imports from Turkey would rise to 50% and on aluminum imports to 20%. The US is the biggest destination for Turkish steel exports with 11% of the Turkish export volume. Drumpf's not so unexpected doubled metal tariffs against Turkey inflamed tensions with Turkey, sending the country's currency spiraling downwards.
Immediately after the aforementioned announcement by the US President yesterday, the embattled Turkish lira tumbled more than 16% to new record lows against the dollar . It is down more than 40% this year only.
Turkish President Recep Tayyip Erdogan, had raised eyebrows on Thursday when he appeared to invoke divine intervention, saying: "If they have dollars, we have our people, we have our right and we have Allah!" …Mr Erdogan was defiant, urging citizens to cash in their foreign currency for lira and pledging to win the trade war that had broken out, and he added "If you have dollars, euros or gold under your pillow, go to banks to exchange them for Turkish lira. It is a national fight, This will be the response to those who have declared an economic war,"
US President is demanding the return of Mr Brunson, a US Evangelical Presbyterian Pastor and Christian Missionary to Turkey, who is accused of being involved in the failed coup to overthrow the Turkish government in 2016. The US government dismissed the claims against the Pastor as baseless and without evidence. Mr Erdogan is in turn demanding the extradition of Fethullah Gulen, an exiled cleric living in Pennsylvania whom the Turkish government accuses of being behind the coup attempt.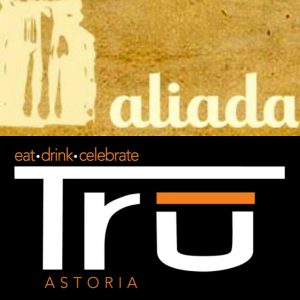 Aliada Restaurant, a TRU Astorian Flavor…
Sat. August 11th 2018 – Erdogan Threatens the US…
Writing in the New York Times today, Mr Erdogan said: "Washington must give up the misguided notion that our relationship can be asymmetrical and come to terms with the fact that Turkey has alternatives. Failure to reverse this trend of unilateralism and disrespect will require us to start looking for new friends and allies."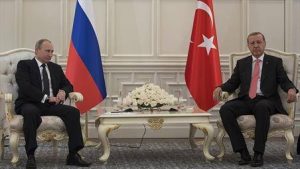 Turkish President framed the on-going crisis in his country as a "national battle" against economic enemies, including the US. "If they have their dollar, we have the people, we have Allah,"he said, appealing to his religious Muslim base.
At a rally in the Black Sea town of Unye yesterday, Mr Erdogan said that  "It is wrong to dare bring Turkey to its knees through threats over a pastor, I am calling on those in America again. Shame on you, shame on you. You are exchanging your strategic partner in NATO,  for a priest. We have not made concessions on justice so far, and we will never make any,"