Top countries for retirees and the U.S
Looking for the best spot to spend your golden years? Then check out 17 countries other than the U.S., according to a new retirement ranking by: Natixis 2019 Global Retirement Index
The study considered 18 factors to create a final composite score for each country. In its seventh year, the study is designed to spark discussion about societal retirement risks among policymakers, employers, and individuals.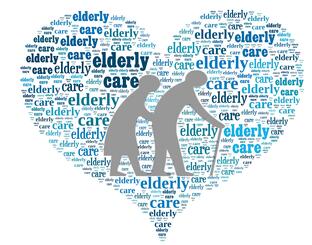 This year, Iceland unseated Switzerland for the top spot, largely because of its advantage in material well-being. Denmark and Canada both moved up one spot, while Sweden and Australia slipped two and three spots, respectively. Luxembourg earned a place in the top 10 this year, edging out the Netherlands for the last spot.
Here are the top 10.
Iceland – 83%

Switzerland – 83%

Norway – 80%

Ireland – 78%
New Zealand – 78%

Sweden – 77%

Denmark – 77%

Canada – 77%

Australia – 77%

Luxembourg – 76%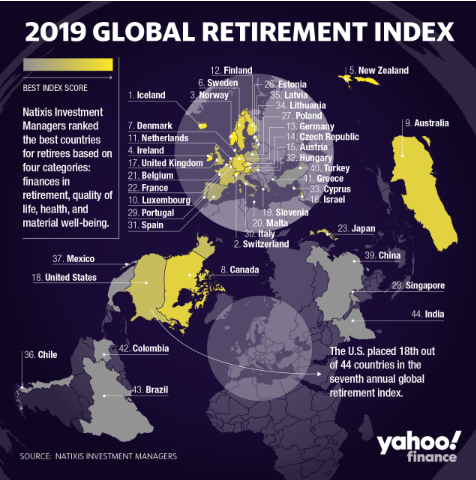 The United States placed No. 18 out of 44 countries for health, happiness and financial security of its retirees this year, falling two spots from 2018, according to the global retirement index from Natixis Investment Managers, an asset management firm.
The overall score for the U.S. was 72%. The top 10 countries for retirees scored 76% to 83%.
The U.S. declined in three out of the four categories that make up the index.
In finance in retirement it went from 10th place to 9th…

In quality of life from 19th to 20th

In material well-being from 26th place to 28th
Its standing remained unchanged for the health of its retirees.