Democrats few hours ago (on Friday the 27th)  subpoena Secretary of State Mike Pompeo for documents on Drumpf's Ukraine call. Democrats subpoenaing Secretary of State Mike Pompeo for documents they demanded weeks earlier that describe a pattern of interactions between President Donald Drumpf, his lawyer Rudy Giuliani and senior Ukrainian officials who they pressured to investigate former Vice President Joe Biden.
The chairman of the House Foreign Affairs Committee, Rep Eliot Engel (D-N.Y) issued the subpoena in consultation with House Intelligence Committee Chairman Adam Schiff and House Oversight Committee Chairman Elijah Cummings, who have been probing Drumpf's solicitation of foreign help in the 2020 election.
At the letter to Pompeo by the Three Chairmen we read: "The subpoenaed documents shall be part of the impeachment inquiry and shared among the Committees. Your failure or refusal to comply with the subpoena shall constitute evidence of obstruction of the House's impeachment inquiry,"
The Full letter to Pompeo by the Three Chairmen below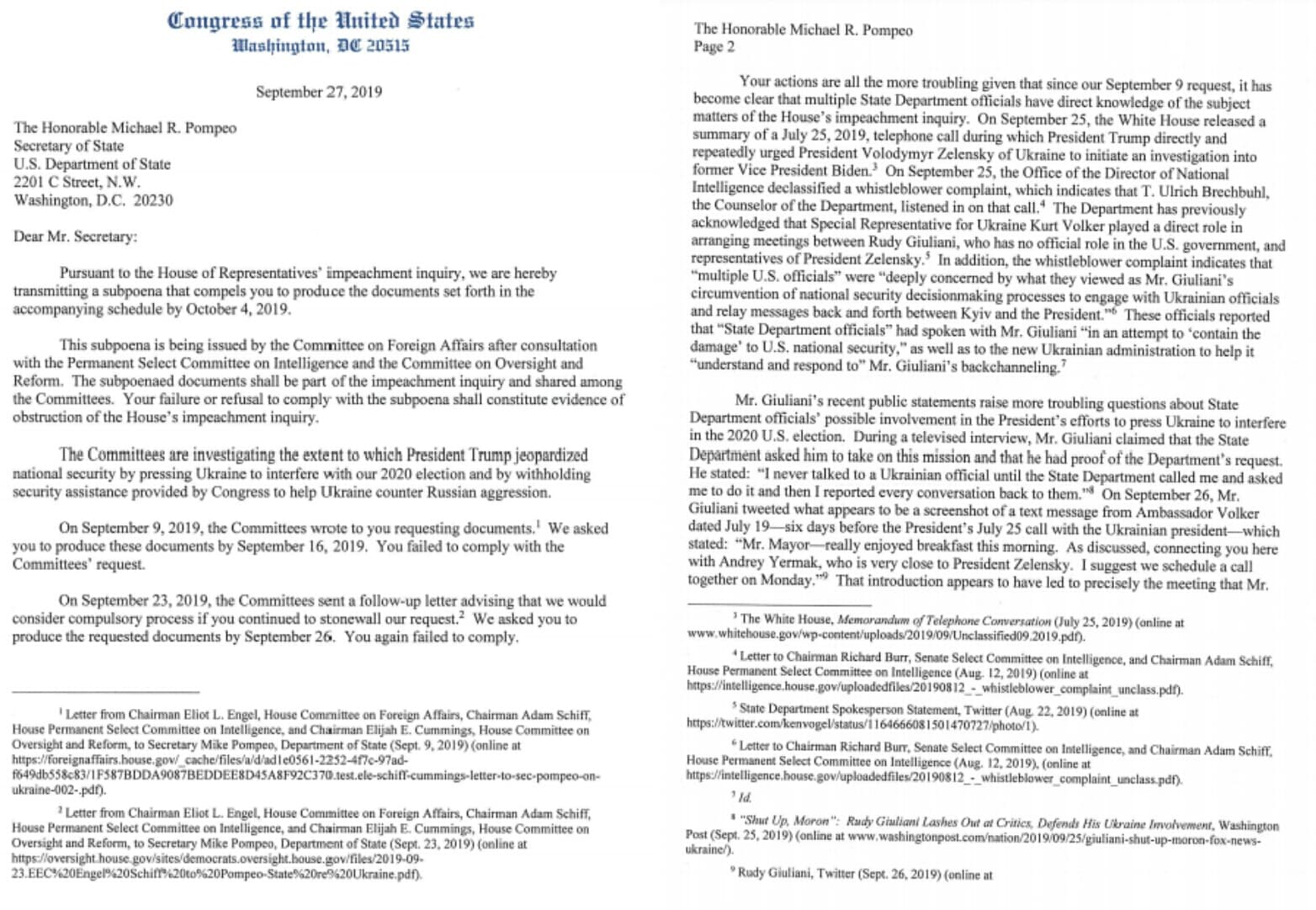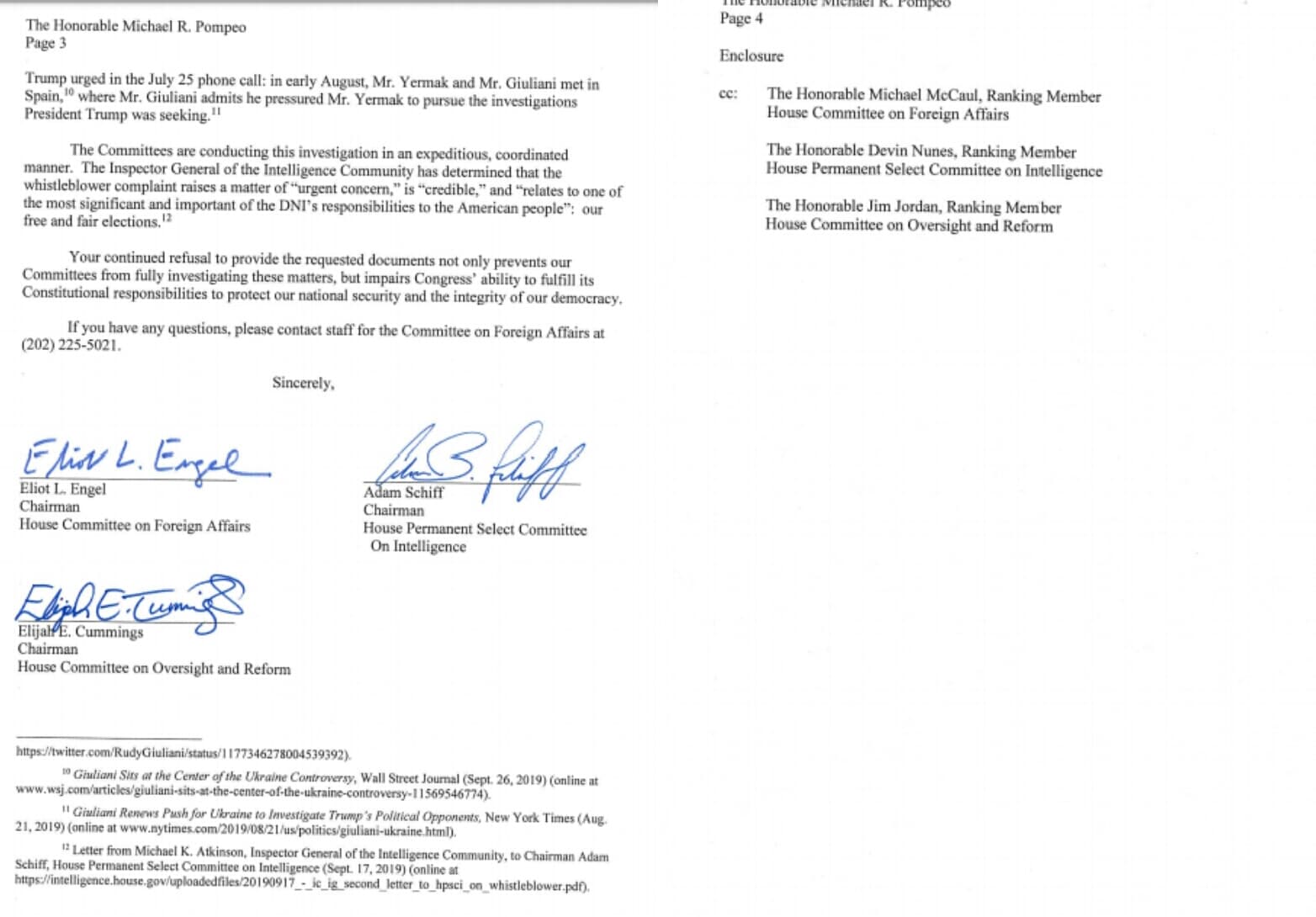 Since June 2019 Democrats had been exploring Drumpf and Giuliani's posture toward Ukraine. But the alarm sounded in early September, when the three chairmen launched a probe related to Giuliani and Drumpf's suggestion that Biden be investigated for his role in the ouster of a Ukrainian prosecutor who was seen by the international community as corrupt.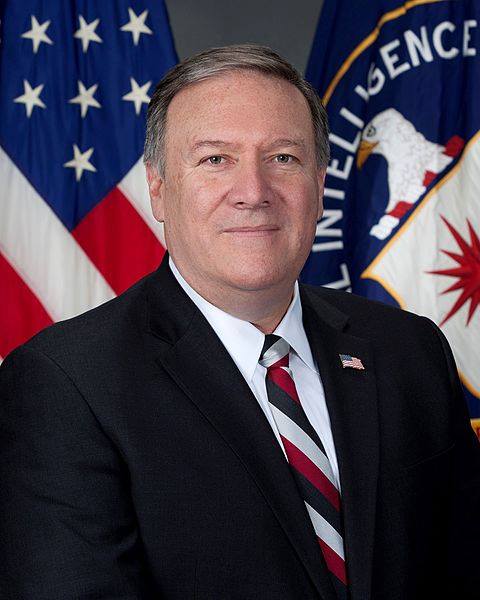 At a letter to Pompeo on Sept. 9th, the Democrats asked for any State Department correspondence related to Drumpf's former campaign chairman Paul Manafort records of Drumpf's July 25 call with Zelensky, a list of officials with knowledge of the call, records related to Giuliani and records related to an unexpected decision to suspend military aid to Ukraine, just days before Drumpf spoke to Zelensky about Biden.