One day after whistleblower report released, Kurt Volker, the Special envoy to Ukraine resigns…
US special envoy to Ukraine Kurt Volker, has resigned one day after the release of a whistleblower report alleging a coverup by the White House of the now-infamous Phone Call Transcript between President Donald Drumpf and Ukraine's President.
The State Press, the school paper of Arizona State University, first reported Volker's resignation. The State Department has not returned messages seeking comment.
Volker has become a key player in the unfolding scandal surrounding the whistleblower complaint concerning Drumpf's phone call conversation on July 25 with Ukrainian President Volodymyr Zelensky… Based on the released documents by the White House, Drumpf pressured Ukraine to investigate former Vice President Joe Biden and his son, Hunter.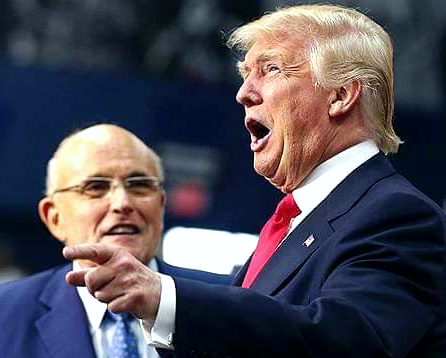 After the phone call was made, Volker set up a meeting between Giuliani and a Zelensky (the Ukrainian Leader) adviser in an effort to get the Biden matter out of official talks. Giuliani is Drumpf's personal attorney who is also a key player in the scandal, who had been interested in getting Ukraine to investigate Joe and Hunter Biden,
The news of Kurt Volker's resignation comes just hours after the House Foreign Affairs Committee announced they would hold a deposition for him next week.