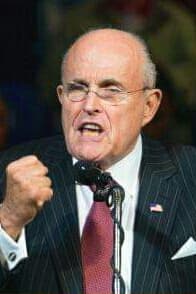 Former mayor of New York and President Donald Trump's personal attorney Rudy Giuliani, during a contentious interview at ABC's "This Week," with George Stephanopoulos he cast doubt on whether he would testify before a House panel, and armed with document after document that he held up to the camera, he also doubled down on his corruption charges against former Vice President Joe Biden and the connection between Ukraine and the Democratic Party.
Giuliani attacked the Obama and Hillary Clinton's 2016 campaign. He denied ever considering the theory that Ukrainians hacked the Democratic National Committee and then framed the Russian government, saying that there was still "a load of evidence that Ukrainians created false information" for the Obama White House. He also alleged "the collusion that they claim happened in Russia happened in the Ukraine with Hillary Clinton."
 The Ukrainians came to me, i didn't go to them"


Rudy Giuliani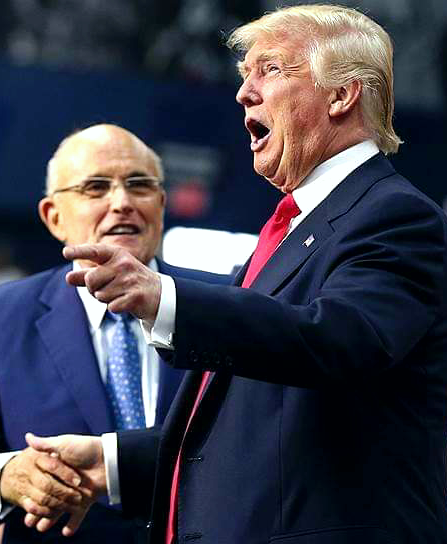 During the interview on ABC's "This Week," Giuliani said: "I am defending my client the best way I know how. This is not about getting Joe Biden in trouble, this is about proving that Donald Trump was framed by the Democrats."
"If Trump hadn't asked Ukraine to investigate Biden in his July 25 phone call, he would have violated the Article II, Section 3 of the Constitution." Giuliani said…
At the interview with George Stephanopoulos, Giuliani brought again to the forefront, allegations of corruption against Biden (Joe and Hunter Biden) adding that they received at least $1 billion from China and their work there should be further looked into.
Later the same day (Sunday Sep. 29th ) Mr. Giuliani appearing on CBS, pushed the claims by addressing U.S envoy to Ukraine Kurt Volker's Friday resignation and reiterated he contacted Ukraine officials at the request of the State Department: "I have all of the text messages to prove it."
Trump was framed by the Democrats…"

Rudy Giuliani