Pence announces Syria ceasefire deal with Turkey
President Drumpf sent to Turkey the two most public-facing figures in American government, his vice president and secretary of state Mike Pompeo, to try to cinch a ceasefire in a war that Recep Tayyip Erdoğan started, and said he has shown no interest in ending.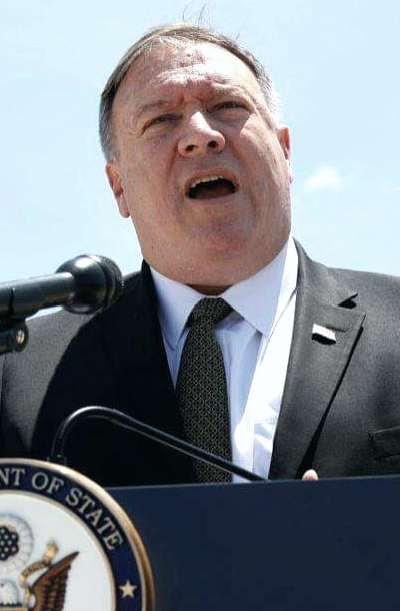 Vice President and Mike Pompeo got what they wanted: a five-day pause in violence in Syria. And the United States agreed to back off on new and withdraw previously instituted sanctions on Turkey.
The agreement came after four hours of talks between Erdogan, Pence, Pompeo and other high-ranking U.S. officials.
From the U.S. ambassador's residence in Ankara, Pence said:
"The Turkish side will pause Operation Peace Spring in order to allow for the withdrawal of YPG forces from the safe zone for 120 hours… All military operations under Operation Peace Spring will be paused and Operation Peace Spring will be halted entirely on completion of the withdrawal. Our administration has already been in contact with Syrian defense forces and we've already begun to facilitate their safe withdrawal from the nearly 20-mile-wide safe zone area south of the Turkish border in Syria."
The ceasefire agreement tries to halt an invasion that has killed civilians, driven America's former Kurdish allies into the arms of Russia and Syrian strongman Bashar Assad and caused the release of hundreds of ISIS prisoners.
After Turkey, Pompeo goes to Brussels for a meeting with NATO Secretary-General Jens Stoltenberg and to Jerusalem for consultations with Israeli Prime Minister Benjamin Netanyahu.
Cover Photo taken by Atlantic Atl
Related Articles to READ