President-elect Joe Biden called Nancy Pelosi (D-Calif.) today (Wednesday November 18th) to congratulate her on being nominated Speaker of the House for another term. Wednesday's phone call is the third between Biden and Pelosi since the former vice president was projected the winner of the presidential election on Nov. 7.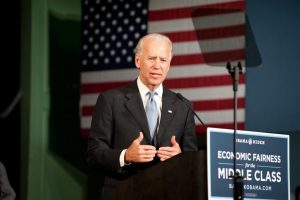 In a statement Wednesday afternoon, Biden's office said:
"President-elect Biden called Speaker Pelosi to congratulate her on her election as Democratic nominee for Speaker of the House and express that he looks forward to working with her and Democratic leadership in the House on a shared agenda to get COVID-19 under control and build our economy back better," 
House Democrats voted privately today, to nominate Pelosi to serve another two years as Speaker. Nancy Pelosi has led the party since 2003 and has been serving her second term as Speaker since Democrats regained control of the house in 2018. Pelosi indicated to the PRESS, that her next term as Speaker would be her last.