September 1st 2018 – Turkish President – "Turkey will pursue non-dollar transactions in trade and investment with other countries… Recent US sanctions showed Washington was behaving like "wild wolves"… 
Cover Photo by: Infoeuropefx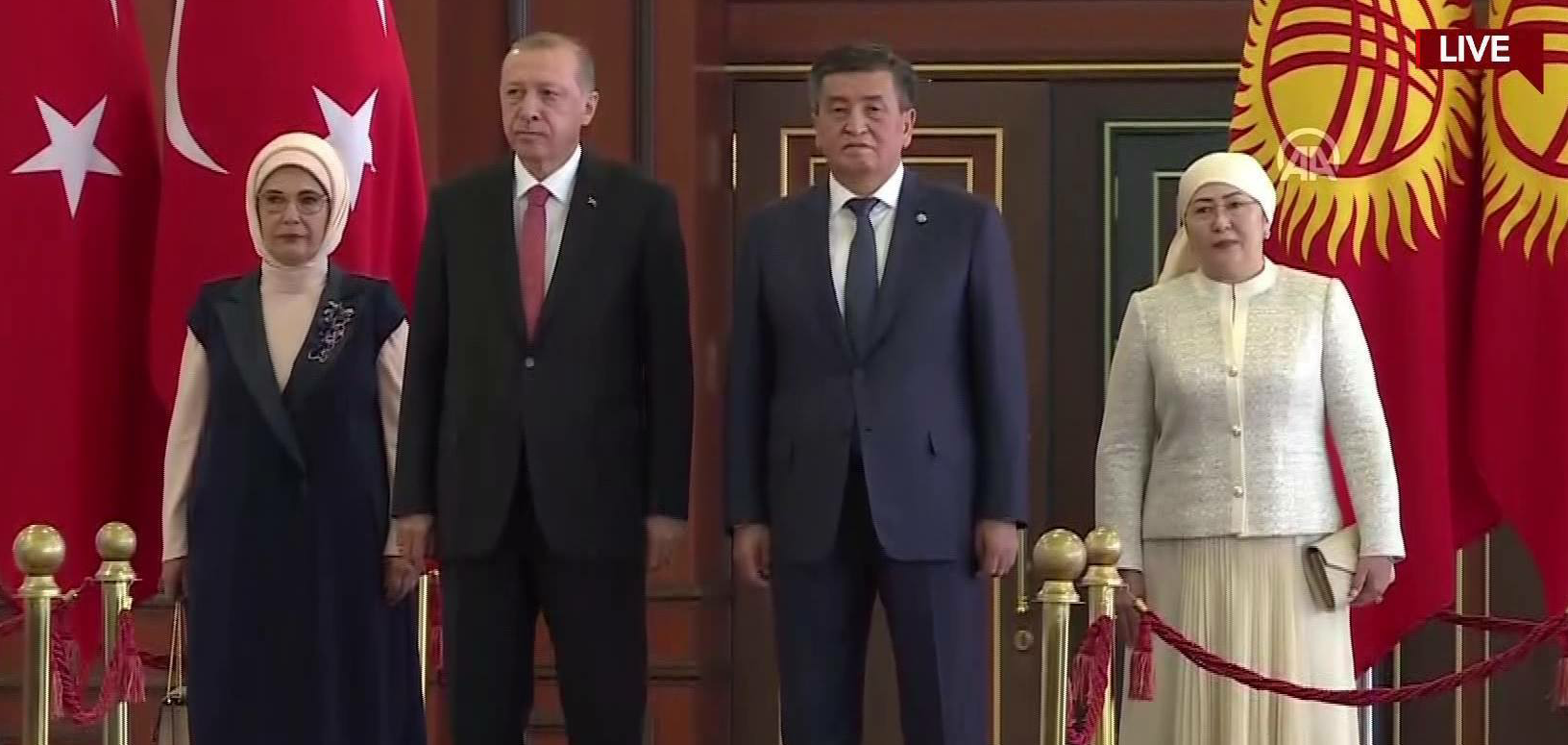 During a visit to Kyrgyzstan, at a business forum,  Turkish President Recep Tayyip Erdogan verbally attacked the US again, saying that"Negotiations between Turkey and Russia are under way on not using American dollars in bilateral trade"… At the same meeting he stressed that: "We need to gradually end the monopoly of the dollar once and for all by using local and national currency among us,"
Turkish lira lost more than 40% of its value against the US dollar and has taken a severe dive since the beginning of the year, amid macroeconomic concerns and because of the diplomatic showdown between USA and Turkey over the detention/abduction of American Pastor Andrew Brunson, and due to the Turkish intention of purchasing the Russian advanced long-range anti-aircraft missile system  "S400" by early 2020. The move angered the US because, the S400 defense system is not compatible with NATO's military hardware, and it can pose a threat (Software Breach) to NATO's military systems/software.
"Using the dollar only damages us. We will not give up. We will be victorious."  said Erdogan… "America behaves like wild wolves. Don't believe them," … "Turkey is resolved to establish economic independence, particularly in its defense industry"
At the same time that President Recep Tayyip Erdogan announces economic independence, particularly in its Defense Industry, Turkey announced an agreement to buy the aforementioned Russian long-range anti-aircraft missile system…  At the same meeting and in regard to S400 missile system, Erdogan said that "some are disturbed by this S-400 purchase… Turkey does not need permission from anyone to guard its territory."
Photo by: Official FB Page of Turkish President Recep Tayyip Erdoğan

The escalation between the US and Turkey is risky especially for Turkey, as Erdogan stares down his powerful Western ally, analysts say.
Nick Danforth, a senior policy analyst for the "Bipartisan Policy Center" at the "National Security Program", wrote Last Week in The New York Times:
"This willingness [by Erdogan] reflects not only nationalist bravado but also an assumption about the rapid advent of a more multipolar world," "He  (Erdogan) seems to be gambling that Washington has proved more effective in alienating its allies than he has, and that the American-led global order collapses before the Turkish economy does."