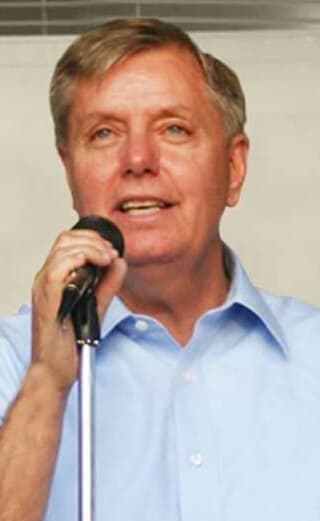 South Carolina Republican Sen. Lindsey Graham has invited President Donald Drumpf's personal lawyer Rudy Giuliani to testify before the Senate Judiciary Committee… The offer to President Drumpf's personal lawyer to testify about his efforts to convince the Ukrainian government to investigate former Vice President Joe Biden,  comes as Giuliani appears poised to defy a subpoena to provide documents to the Democrat-led House Intelligence Committee. Giuliani he may decline to testify to the House committee, which is run by Chairman Adam Schiff (D-Calif.).
Giuliani told CNN today that he was unlikely to appear before the committee. "Love Lindsey, but I am still a lawyer and I will have to deal with privilege,"
It's unclear if Sen. Lindsey Graham's invitation was for Drumpf's personal lawyer to appear in public or behind closed doors. But a public hearing before lawmakers would give Democrats on the Senate Judiciary Committee an opportunity to interrogate Giuliani.
South Carolina Republican Sen. Lindsey Graham in a statement said:
"I have heard on numerous occasions disturbing allegations by Rudy Giuliani about corruption in Ukraine and the many improprieties surrounding the firing of former Prosecutor General Viktor Shokin…  Given the House of Representatives' behavior, it is time for the Senate to inquire about corruption and other improprieties involving Ukraine."
Top Democrat on the Senate Judiciary Committee. Sen. Dianne Feinstein said:
"I welcome the opportunity to question Rudy Giuliani under oath about his role in seeking the Ukrainian government's assistance to investigate one of the president's political rivals… Democratic members have plenty of questions for Mr. Giuliani and this would give us an opportunity to help separate fact from fiction for the American people."
Cover photo of Sen. Lindsey Graham taken by: Lindsey Graham