The South Carolina Republican Sen. Lindsey Graham, a close ally of President Drumpf, backed by Senate Majority Leader Mitch McConnell, is set to introduce next week, a resolution that would condemn the Democrat-led impeachment probe.
Romney appeared open to the Graham resolution saying:
"I'll take a look at that… I'd like to see a vote taken in the House to see if there's support for an impeachment process. I'd love to see a more open process and I think it's important we protect the whistleblower according to whistleblower law."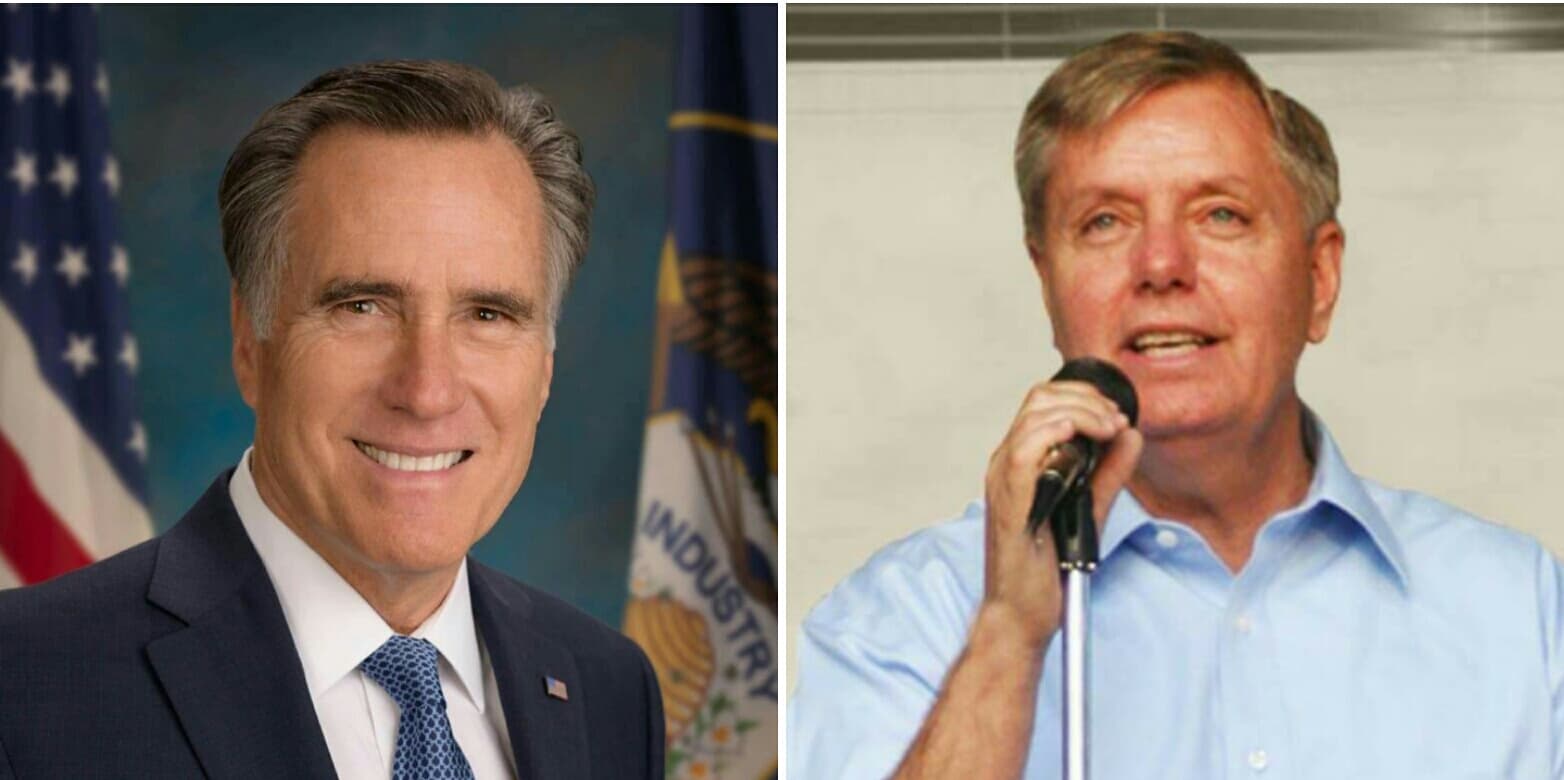 Senate Republicans have lambasted Democrats for declining to hold a vote that would formalize an impeachment inquiry something that happened in both the Clinton and Nixon impeachments but is not required by the constitution. At the same time Senate Republicans criticized house Democrats for holding depositions behind closed doors.
At the same time President's conservative allies in the House are frustrated that their Senate counterparts aren't doing more to protect the president. Some House Republicans think that the GOP-led Senate should use their powers to step up their defense of President.
The last 3 weeks Sen. Graham attacked Democrats for their handling of the impeachment process  and its "closed-door, illegitimate impeachment inquiry," according to a press release.
get tough and fight"

President Donald Drumpf
Republicans are stepping up their attacks on the closed-door impeachment inquiry, after President Donald Drumpf has demanded that his Capitol Hill allies form a firewall of support around him.
President Drumpf earlier this week, urged Republicans to "get tough and fight" for him on impeachment, a request that House Republicans appear to be follow after dozens of GOP lawmakers stormed SCIF (Sensitive Compartmented Information Facility) in the basement of the Capitol where impeachment investigators have been deposing witnesses. As a result of that we had a delay to the proceedings having Democrats insisting those lawmakers had no right to be there, and Republicans refused to leave. The Republicans refused to leave, which prompted intervention from the House sergeant-at-arms.
President Drumpf on a tweet today, specifically praised House Republicans, making no mention of the Senate GOP.
"Thank you to House Republicans for being tough, smart, and understanding in detail the greatest Witch Hunt in American History… It has been going on since long before I even got Elected (the Insurance Policy!). A total Scam!"
At his Press Release Sen Graham, chairman of the Senate Judiciary Committee said:
"This is a kangaroo court and it will not stand… I've got a resolution saying if you're going to impeach the president give him the same rights that Richard Nixon had and that Bill Clinton had…what's going on now is disgusting."
When Sen Graham asked about criticism from President's allies that he needs to counteract impeachment proceedings, the senator responded: "I feel really good about what I'm doing."
One of President's most vocal defenders in the impeachment fight, Rep. Lee Zeldin (R-N.Y.), in an interview at POLITICO yesterday, said:
"There are members of the House who would like [Graham] to take that to the next level…  "The Senate Judiciary Committee might be that vehicle to let the American people more in on what the whole story is."